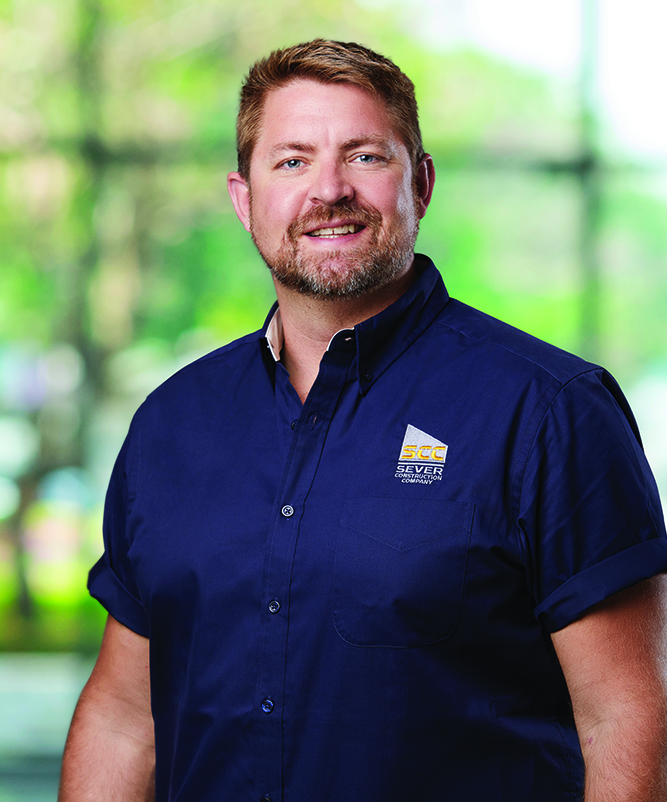 MEET NIK
Nik Theiss, Superintendent
Nik Theiss is a Field Superintendent who began his career in 2004 as a pipefitter apprentice. He remained a pipefitter for five and a half years before receiving a career-ending medical diagnosis. Nik returned to school, earned a bachelor's degree in Communication, and worked as public relations coordinator at Metropolitan State University. Desiring to 'get back on the jobsite,' Nik landed a superintendent position with Division 21, Inc., where he managed hotel remodels and heavy-mechanical projects for the Federal government.
Growing up, Nik's father was a farmer – but was always in sales, and good at it. Nik remembers observing his dad's approach to business interactions and partnerships. These observations, combined with his background in pipefitting and public relations, have molded him well for overseeing commercial construction projects. His ability to develop relationships on all levels of the project and talent for relating to those involved in the process are valuable characteristics.
What Nik Does Best: Develop Relationships
"Being a Sagittarius helps," says Nik, referring to his innate ability to relate well with all walks-of-life whether it be professional or personal. Nik has no issue with being sociable, friendly and adventurous.
Bucket List
"To backpack through at least three national parks for one week straight," Nik confides. The itinerary includes Glacier Nat'l Park in Montana, Grand Teton in Wyoming, and, the John Muir Trail in the Sierra Nevada mountain range of California.
Motto
You don't need to know everything. You just need to know whom to ask.