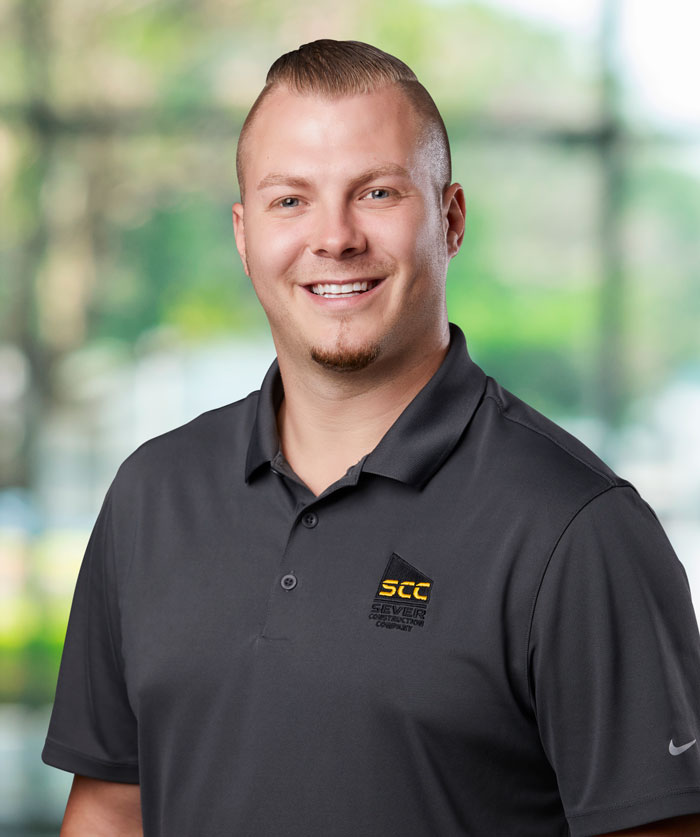 MEET AARON
Aaron Edgett, Superintendent
As Field Superintendent, Aaron Edgett brings 15 years' experience to the SCC team. Having been a union Carpenter for nine years, Foreman for four and two years as owner/operator of Over the Edge, LCC., Aaron has the knowledge, apt and tenacity to take on a variety of complex challenges on each project.
The start of Aaron's career in the construction industry evolved in a rather roundabout way. After enrolling and completing paperwork to be a police officer, Aaron had a slight change-of-heart. He met with one of his neighbors, pivoted and signed up to be in the Carpenter's Union with the Lakes and Plains Regional Counsel. He quickly grew fond of the day-to-day hands-on work, enjoying structural steel framing and general activities in the field.
What Aaron Does Best
Communication, Work Ethic and Team Player. Aaron plays nice in the sandbox ensuring our clients' needs are satisfied through consistent and prompt communication. His work ethic is prominent on the job, keeping safety at the forefront; and, he prioritizes project partner relationships by keeping them intact, always.
Bucket List
Aaron would like to navigate the world's ocean floors.
Motto
Every day may not be good but there is something good in every day.