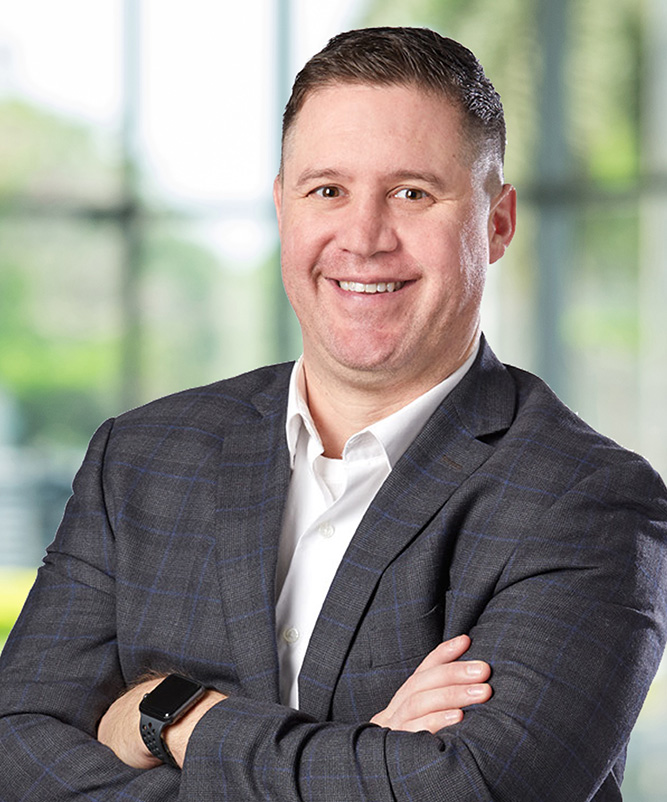 MEET MATTHEW
Matthew Wagner, Senior Project Manager
For nearly two decades, Matthew Wagner has been in the construction industry. His primary focus has been ground-up, new build construction projects. His project management portfolio includes Coloplast Headquarters in Minneapolis and the Gopher Resources Recycling Center in Tampa, Florida.
Matthew is well versed in the industrial, hospitality, medical, office and aviation markets. His background includes leading operations with an emphasis on Lean deployment in construction and he's achieved a green belt in Six Sigma as well as the Lean Silver Certification.
His interest in construction began in elementary school where he volunteered to work on the community's high school's new football field house. From there, he's been passionate about construction which has led him to exciting projects such as the Four Winds Casino in Michigan and the Grand Itasca Clinic and Hospital in Grand Rapids, Minn.
What Matthew Does Best: Connect
Matthew has the ability to connect with a variety of people at all levels. This characteristic has served him well in building strong relationships that often lead to great opportunities, both personally and professionally. While Matthew is persistent and driven, he is conscientious of his peer motivations and goals.
Favorites
Hunting, fishing, scuba diving, and smoking meats.
Favorite Quote
"Have the courage and strength to say the things that need to be said and do the things that need to be done. Respect and honor will follow; and, your character will not be questioned."