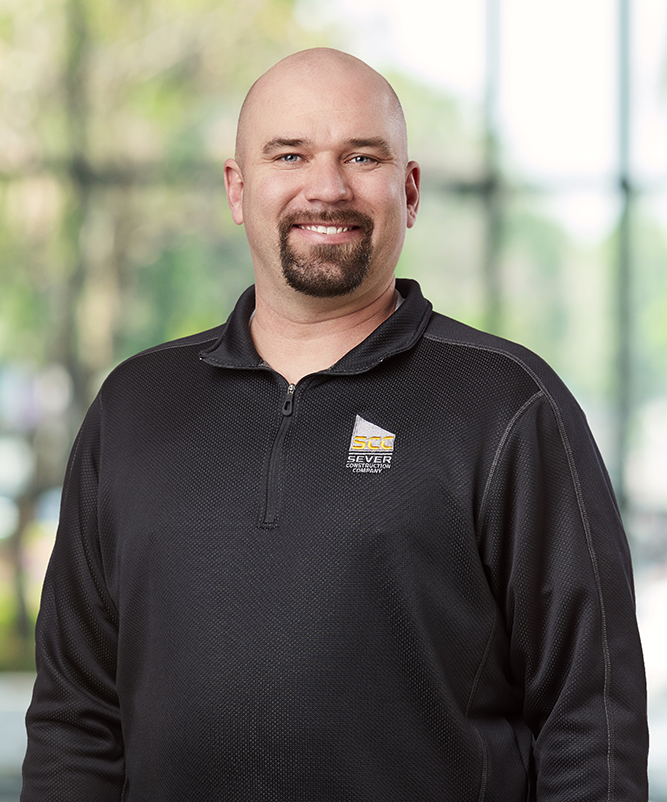 MEET GARY
Gary Jacobs, Superintendent
For over 20 years, Gary Jacobs has played a central role on construction projects small and large.
At the beginning of his career, Gary started out as a mason, block tending on-site. From there, he went on to be a residential and commercial carpenter for several years.
There was a period where Gary was an ironworker before he moved into a superintendent role.
"I entered into the construction industry because I love to build things. I've always had a knack for using my hands to create."
"I have a detailed shop at my house where I spend a lot of my free time," says Gary about his life long career in construction.
What Gary Does Best: Innovate
Gary is committed to putting innovation into action. He's quick to identify problems before they occur and create immediate resolution.
The best part, Gary is poised — proactive versus reactive. He uses tools, widgets, processes and practices in the most efficient way possible to make each project task a success.
Bucket List
Tour all 50 states on my Harley.
Motto
Motivation starts, determination finishes.