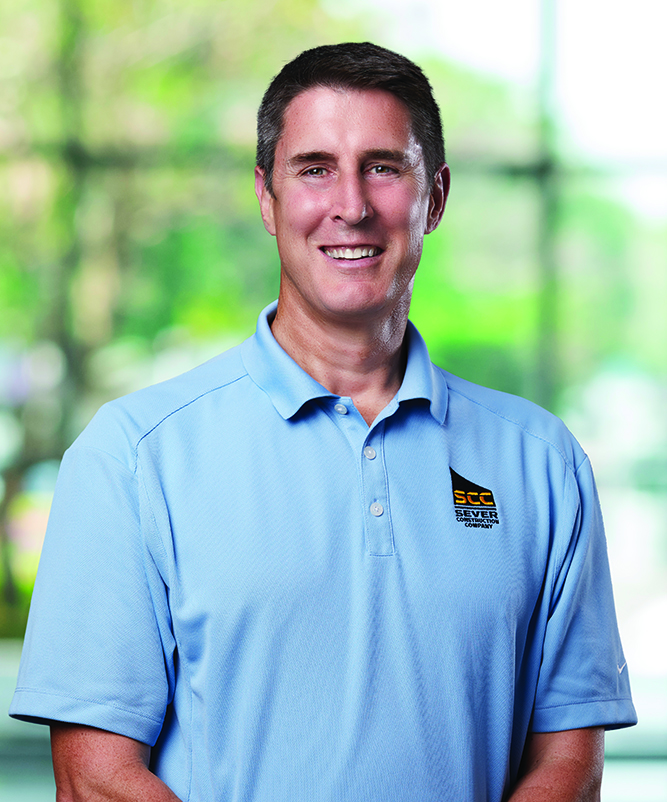 MEET ALEX
Alex McMillan, General Superintendent
As Sever Construction's General Superintendent, Alex McMillan brings more than 35-years of construction experience to the SCC team. Since the Company's formation, Alex has worked alongside Matt Sever overseeing operations and project execution.
It seems Alex was always destined for the construction industry, given that his father was a famous architect in New York City, N.Y., and one of the founders of The Architects Collaborative.
As a young man, Alex spent many afternoons at his father's architectural office. His affinity for construction grew and he found himself spending summers after high school with his brother in California as a carpenter. Shortly thereafter, he made attempts to go back to school, but felt it was more advantageous to continue his career in carpentry.
In the early 1990's, Alex settled down in Minnesota with his wife who was also from New York. And since, Alex has worked in a variety of construction roles, including carpenter apprentice, union carpenter and construction superintendent.
Noteworthy Projects
What Alex Does Best: Visualize, Organize, Coordinate and Align
Alex has a knack for envisioning the big picture on projects where all outcomes are considered. His vast amount of field experience bodes well on both large and small projects.
Bucket List
Someday, Alex would really like to visit Scotland and represent the McMillan Clan.
Motto
Plan your work, work your plan.